MARO RECORDS
- specializes in Mixing and Mastering - both online service and attend sessions. The studio is equipped with top class analog gear and reference monitoring system, all together driven by Avid Pro Tools HD - giving unlimited possibilities in editing and creating sound, taking the best advantages from both digital and analog world. That means the service can cover all client needs no matter what taste or music genre it concerns. Thanks to a substantial collection of microphones and preamps, it's a good place for recording very high quality vocal and instrumental tracks, and also full band recordings. So, complete productions can be produced here, from composition to final mastering...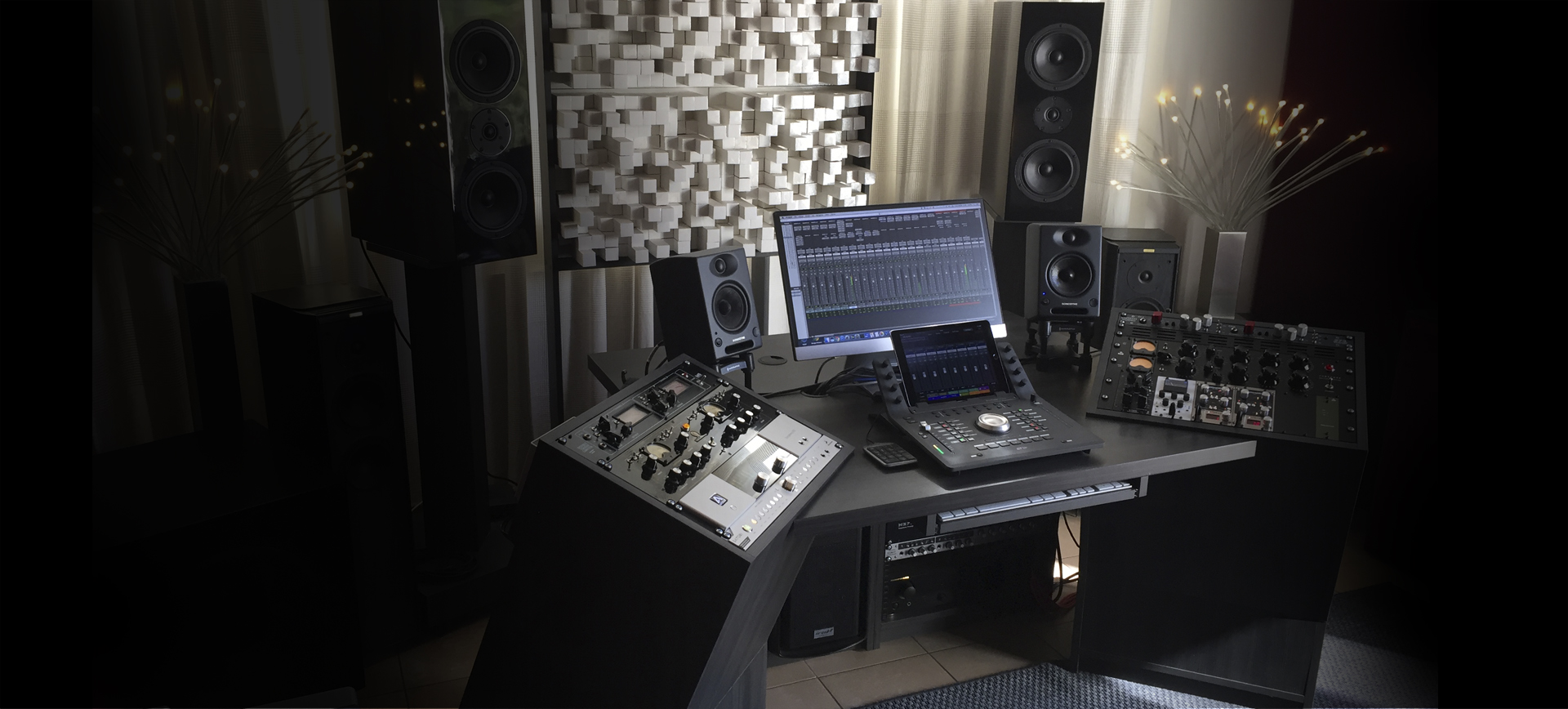 MONITORING

Sveda Audio Dapo 2.0 + 2 x Wombat (subs)
Sonodyne SRP400
Sennheiser HD 600
Beyerdynamic 770 PRO
Antelope Satori (sumator & monitor controller)
CONSOLE AND DAW

Avid Pro Tools 12 HD Native
with Apogee Symphony I/O 16x16
OUTBOARD

IGS Audio S-Type 500
WesAudio _DIONE
Bettermaker EQ 542
Bettermaker EQ 502P
IGS Audio TUBECORE 3U
GEM Audio Labs Preceptor T
Vintech Audio 273
IGS Audio NE72
IGS Audio Double Triod Limiter
Audient ASP800
MICROPHONES

Telefunken CU-29
Telefunken DD5 Drum Pack
sE Electronics Gemini
sE Electronics 2200a
Earthworks TC30 x 2
Earthworks SR25 x 2 + kickpad
Audio Technica AT 4033a
Shure SM57
Audix OM11
and more ...
SOFTWARE

Avid Pro Tools 12 HD Native
Crane Song Phoenix II
Slate Digital Everything Boundle
Soundtoys 5 Ultimate Effect Pack
Plugin Alliance ( Brainworx )
PSP Audioware
Sonnox
Metric Halo
Waves
Hofa
Synchro Arts
Celemony
and more ...
INSTRUMENTS

---
(all instruments listed below are software emulations, but thanks to powerful computer system equipped with fast HD Native PCIe card, it's possible to use them as a serious alternative during even big recording sessions with almost no latency and stability of hardware instruments)
Studio Logic VMK 188 Plus (master keyboard)
Novation ReMOTE 25 SL (midi controller)
NI Komplete Ultimate 10 (rhodes, wurlitzer, B3, DX7…)
NI Alicia's Keys Piano,
Galaxy II Pianos
Arturia V Collection (moog, prophet, ARP, oberheim…)
Guitar Rig 5,
Avid Eleven,
Slate S-Gear
and more ...